Doctors & Staff
Meet the experienced and friendly doctors and staff who make Eyecare East, PLLC the leading provider of vision care products and services in Germantown, TN.
---
Paul Mormon, O.D.
Dr. "Paul" Mormon was born and raised in this community. He graduated from Briarcrest Christian School. Dr. Paul's undergraduate education was completed at the University of Tennessee- Knoxville where he earned a B.S. in Biology and a minor in Zoology. He returned to Memphis to attend Optometry school at the Southern College of Optometry where he graduated magna cum laude.  He is a past president of the TAOP (Tennessee Association of Optometric Physicians).
Dr. Paul joinedEyecare East, PLLC in 2001 as a full-time partner. In June of 2013, Dr. Paul opened a second location to serve Collierville and the surrounding areas, Collierville Eye Associates. In 2016, Dr. Paul opened a third location to serve the Memphis area, Eye Society. Dr. Paul is married to Kelli and they have three daughters: Mary Katherine, Hadleigh and Anna Caroline.
---
Darwin Mormon, O.D.
Dr. D.L. "Bud" Mormon received his Doctor of Optometry degree in 1969 from Indiana University. Shortly thereafter, he joined the teaching faculty of the Southern College of Optometry and remained on staff for 34 years, retiring as Professor Emeritus in 2003. Dr. Mormon received his Master of Education, majoring in psychology and counseling from the University of Memphis in 1973. Dr. Mormon has lectured all across the USA and has written numerous articles for optometric literature and has received the Optometric Recognition Award from the American Optometric Association 16 times in the last 20 years Dr. "BUD" had been married to his wife, Paula, since 1971. He has two children and six grandchildren, all who live here in Germantown. He is joined in practice by his son, Dr. Paul Mormon.
---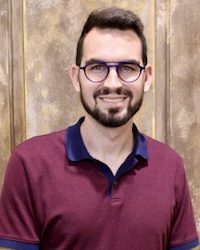 David Haba, O.D.
Dr. David Haba is a native of Germantown,  TN.   He is a graduate of Houston High School.  Dr. Haba received his undergraduate degree from East Tennessee State University in Johnson City, TN, Magna Cum Laude. He graduated from Southern College of Optometry in 2017 and was recognized as a Beta Sigma Kappa member , President of the Student Society of the Tennessee Association of Optometric Physicians, and received one of 10 "Outstanding Clinician" awards at graduation.  Dr. Haba was one of our student externs in Spring of 2016.  Dr. Haba is a former boys and girls high school soccer coach at Houston High during his 1st and 2nd year of Optometry School.  He is a Memphis Grizzlies and Pittsburg Steelers fan.  Dr. Haba is married to Danielle and they have a son, Julian and a daughter, Hazel.
---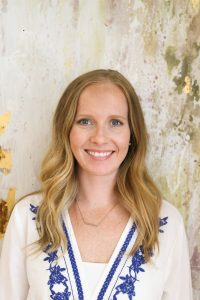 Jenny Duncan, O.D.
Dr. Jenny Duncan, originally from Tupelo, MS, graduated from Tupelo High School. She then attended Mississippi State University where she graduated Summa CumLaude with a bachelor of science in Biology. She completed her doctorate at the Southern College of Optometry, SummaCum Laude. Dr. Duncan served as the president of Beta Sigma Kappa honor fraternity, student liaison for re-accreditation into the Southern Association of Colleges and Schools and received an Outstanding Clinician Award her senior year at SCO. She completed a residency in Hospital-Based Primary Care Optometry with an emphasis in ocular disease at the Memphis VA Medical Center. Dr. Duncan is married to Scott and they have two daughters, Linley and Lauren and a son, Scott.
---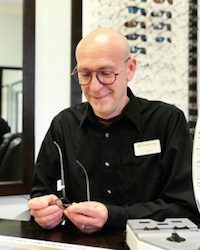 Dana  – Lab Coordinator
Originally from Virginia, Dana joined our practice in 2007.  In the past, he has been certified by The American Board of Opticians.  He has a broad 25 year background in the optical industry with extensive experience in lens and frame selection, lens fabrication, contact lenses and assisting the Doctors with clinic duties as needed.
---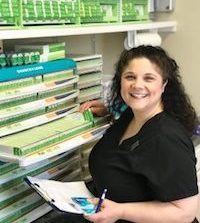 Gina  – Contact Lens Coordinator
Gina became a Memphian in 1993 after growing up in Louisiana.  She joined our practice in 2013 as our contact lens coordinator.  Gina is a University of Memphis alumni with a bachelor's degree in psychology.  She stared working in the optical field in 1997, while obtaining her college degree.  Gina enjoyed it so much, she continued her career in optical after graduation.  She shows an extraordinary amount of patience with our new contact lens wearer during training.  Gina does her best to provide you with the most knowledge and understanding about the contact lenses our doctor prescribes you. Gina and her husband have a daughter, Natalie.
---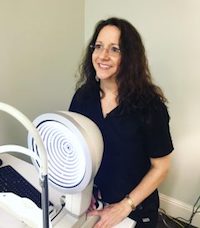 Cindy  – Optometric Technician
A native of Bartlett, Cindy has been working in the optometric field for  over 20 years.  She was certified as a ophthalmic technician in 2013.  Cindy is married and they have 3 boys.  She is an avid Ole Miss fan and she loves running with her Golden Doodle, Cali.
---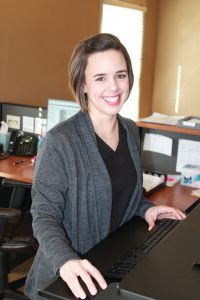 Lauren  – Patient Care Coordinator
She is a Memphis native, now living in Germantown. Lauren is a graduate of Mississippi State University with a Bachelor in Business Administration. She has been in the optical industry for several years and enjoys volunteering at her church.  Lauren has a daughter, Alice.
---
Tracey – Front Desk Coordinator
Orginally from Arlington, Texas, Tracey joined our practice in 2018.  She has been in the optometric field for over 10 years.  Tracey is married and between the two of them, they have six children.  She loves playing softball and watching her kids play sports.